Vista Magazine's 2015 Editor's Favourite Things: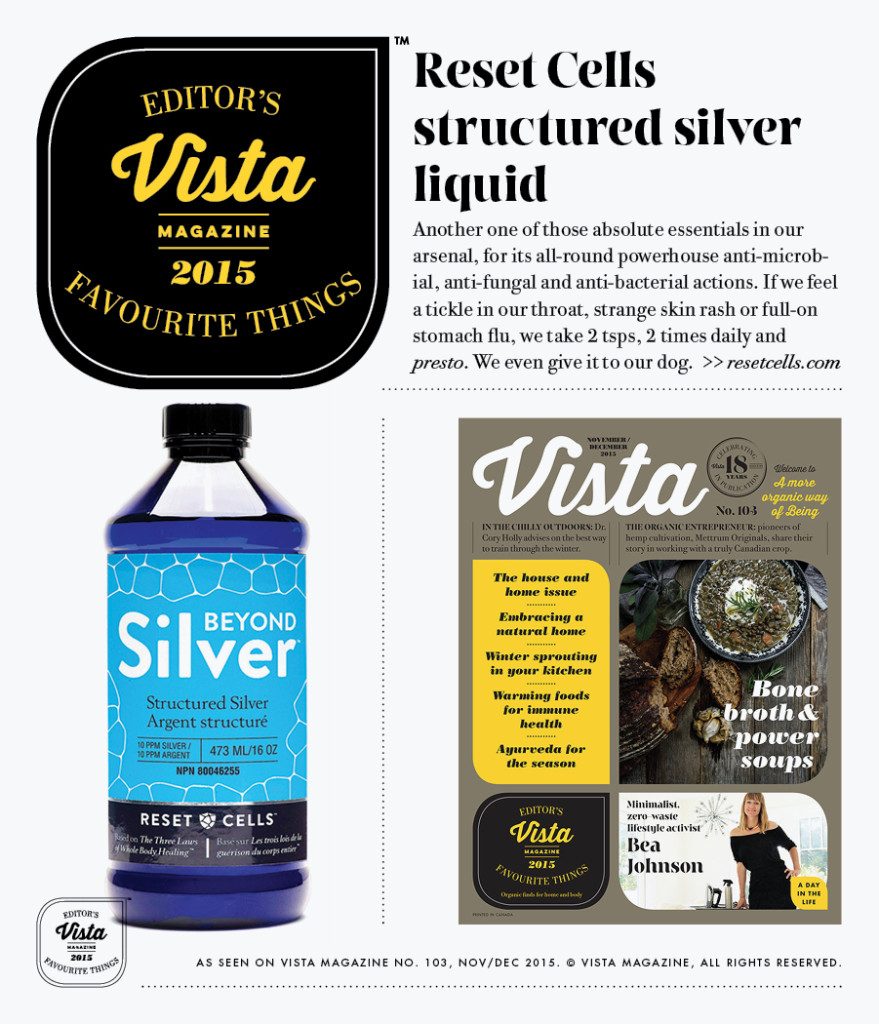 ---
The Natural Health Show – Expert Interview:
Listen to this in-depth conversation about structured silver with the host of The Natural Health Show, Steve Herringer, and the Medical Director of the Silver Health Institute, Dr. Gordon Pedersen. The interview begins at 1:45.
---
Willie Pless – Athletics Interview:
This lively interview with CFL Hall of Famer Willie Pless introduces the many uses of Beyond Silver for athletes. Joined by Dr. Gordon Pedersen and interviewer Steve Herringer, this interview is a must-hear for athletes, trainers, and sports managers.
The interview has four segments that begin at 2:15, 16:15, 29:25, and 41:45.